I speak a lot about female entrepreneurship. After all, it is impossible to talk about craft production and appreciation of handicrafts without associating it with the fact that this practice encourages the financial independence of so many women around the world.
The number of female entrepreneurs has been growing in Brazil and, in 2019, the country ranked seventh among the countries with the highest number of female entrepreneurs. Also, according to data from the Women Entrepreneurs Network, the number of women entrepreneurs grew up by 40% in 2020 even during pandemic.
All this growth shows the constant quest of women to create their own business and explore their full potential in what they believe in. Given this motivation, the Female Entrepreneurship Day represents a significant date for those who are women and struggle to create and develop their own business.
1. Women's Entrepreneurship Day
The date, created in 2014 and celebrated worldwide on November 19, seeks to encourage, support and empower the 4 billion women in the world. In this way, they can be catalysts for social, economic, and cultural change in their respective countries.
Women's Entrepreneurship Day, conceived by the Women's Entrepreneurship Day Organization (WEDO), raises awareness about the major social and economic benefits of encouraging women's work in entrepreneurship.
According to the United Nations Development Programme (UNDP), it is estimated that eliminating the gender gap in the workforce would add $28 trillion to global GDP. In this sense, in addition to strengthening the market and women, encouraging female entrepreneurship also helps to raise the 250 million girls living in poverty around the world, which dialogues with the UN Sustainable Development Goals (SDGs).
This day is fundamental to raise agendas and initiatives aimed at supporting women in entrepreneurship, such as "Sebrae Delas", which encourages and professionalizes women's business practices in Brazil.
2. Financial Independence for Women
Entrepreneurship is directly related to the economy. When a woman becomes an entrepreneur, she achieves more flexibility and financial independence. This factor strengthens women's autonomy and confidence to propose ideas and significant changes in our society.
However, despite being linked to financial independence, female entrepreneurship still struggles with discredit and lack of support.
Handicrafts, for example, are fundamental for women to complete or live entirely from the income they receive for their creations. But, as a predominantly female practice – 98.8% according to a survey conducted by Briselier on the Brazilian craftswoman profile – it continues to be undervalued by society, which reduces its price and exchange value. Interested? You can read more about this subject here.
As a result, the Women's Entrepreneurship Day brings to the fore the need to support initiatives created and developed by women. Thus, it is possible to strengthen this sector and bring greater financial independence to these women.
This support contributes not only to the women who idealized their ventures, but also to all those present in the execution, since about 73% of the ventures led by women in Brazil are mostly female. Furthermore, according to Época Magazine, 44% of the women who own their own business have only women as partners.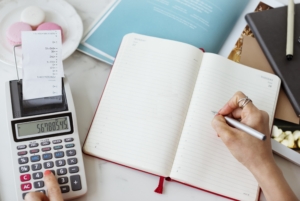 3. Female entrepreneurship is innovation and creativity for the market
In times of automation, it is increasingly difficult to find innovative products and services with a touch of exclusivity. Encouraging female entrepreneurship also directly impacts the creativity and innovation present in the pieces you consume.
In the midst of the pandemic, female entrepreneurs had more agility than men to adopt innovations in business, according to a survey conducted by Sebrae with the Getúlio Vargas Foundation (FGV). The adoption of technology and the impulse to incorporate advantageous changes in the consumer experience were what brought a better-rated enterprise to women.
However, in this same survey, it was found that women's ventures are doing worse than men's. In this sense, the lack of support and resources are factors that should be taken into account for this result.
Similarly, a survey organized by the Global Entrepreneurship Monitor (GEM) in 2018 revealed that women entrepreneurs study 16% more than men, but still earn less, as the average monthly income of female entrepreneurs is 22% lower.
In light of this, Women's Entrepreneurship Day also seeks to put a spotlight on these creative and innovative initiatives created by women. Thus, the relationship between the effort invested and the profit received becomes fair.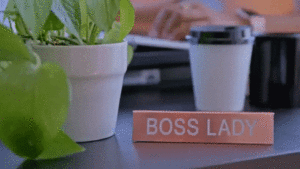 ---
Briselier is a handmade startup that seeks social impact by helping Brazilian artisans and local communities to have a fair income for their work and thrive while maintaining culture through sustainable development.
Keep following us! We are on Instagram, Pinterest and Youtube. There you will always find more about crafts, crochet and dreamcatchers.
See you next time!